It was in September 2016 when willie.nl – Holland's biggest online retailer in adult toys – asked us to help launch a new, revolutionary condom on their website, called LELO HEX.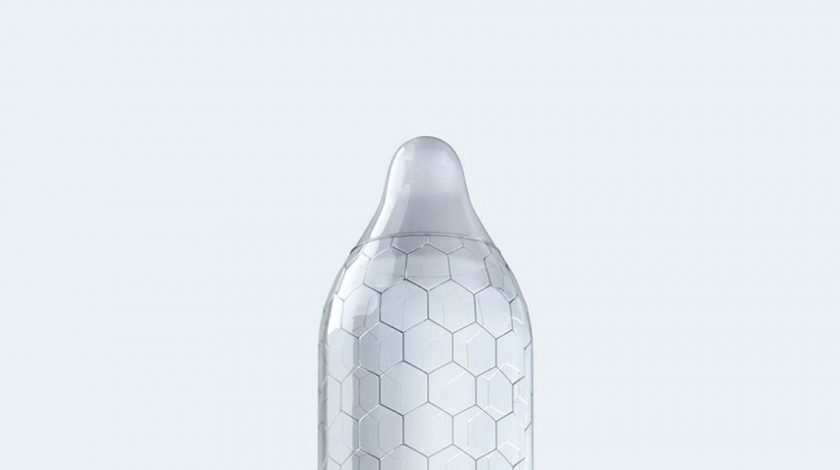 To boost sales, our client wanted to invest in honest, experience-based online reviews, written by 15 people from the target group.
The challenge
This summer, LELO – one of the world's leading pleasure brands – launched a revolutionary condom on the market, using a hexagonal structure to deliver strength, thinness, and sensation at the same time. You can buy 12 in a stylish designed package for €19,90. A high-end product for a high-end price. In other words: it's not everyone's condom.
No wonder, our client willie.nl decided to harvest online reviews before launching the product. They were being smart.
Finding the right reviewers
Jack and Jill went up the hill…You know the story, they made a lot of fun. It was our task to find 15 people just like them. In fact, our target group was described like this:
couples with a regular sex life, or;

singles with steaming sex life;

using a condom regularly;

cares for high-end products;

able to test at least 5 times in 1 month;

aged between 18 and 55.
We built a landing page and a survey and shared it in our community. In less than 4 days we were able to select 15 top reviewers out of 56 subscribers (and got to know them unusually well).
Results
15 authentic online reviews about LELO HEX
It usually takes about a week to get a good impression of a product and to write a solid review about it. Given the personal touch of this campaign, we decided to politely wait 3 three weeks before asking for reviews. After all, it's not a headphone… Exactly three weeks after having received the package, all of our 15 reviewers shared their personal experience with LELO HEX on willie.nl.
luv_ikke on willie.nl:
I was very curious, how could a condom be that special? The LEO HEX condoms turned out to be really strong, yet much more flexible than Durex for example. You can stretch them a lot before they actually rip. The condoms are easily slipped on, have a comfortable fit and don't slip off (and fortunately there's no sign of cracks!). The condoms special structure definitely has a positive impact on your sex experience compared to a regular condom. Another positive asset: there's not much latex odor on it. I like them very much and will definitely keep using them in the future.
Average word count increased by 2100%
This is not a typo. The average word count of a regular condom review on willie.nl is 6. It goes something like: "Awesome condom. No problems so far." This would do for a regular condom, but given the high-end price of LELO HEX, we were aiming for better stories. We asked our reviewers to specifically write about the USP's of the product in relation to their personal experience, and the average word count went up to a staggering 130 per review.
Stunning A/B-test results
We were thrilled that willie.nl cooperated in conducting an A/B-test. Now we were able to measure the impact of our reviews. All LELO HEX visitors were randomly divided into two groups: A and B. A was sent to page A that included online reviews and B was sent to a similar page (B) that did not include online reviews. Here's what we've found:
43 seconds extra page view time
Visitors on Page A (including online reviews) left the page after an average of 2.15 minutes, while visitors on Page B left after an average of 1.32 minutes. We can only assume it's because people are reading the online reviews.
Page Value increased with 207%
Page Value is the average value for a page that a user visited before making the transaction. This value is based on unique page views, viewing time, bounce rate and some other valuable metrics. To spare you the details: on Page A the page value was €0,89 against €0,31 on Page B.
Conversion rate increased with 245%
During the A/B testing period, approximately 400 people visited willie.nl on the LELO HEX page. Group A (206 people) converted into 13 buyers, whereas group B converted into 5 buyers.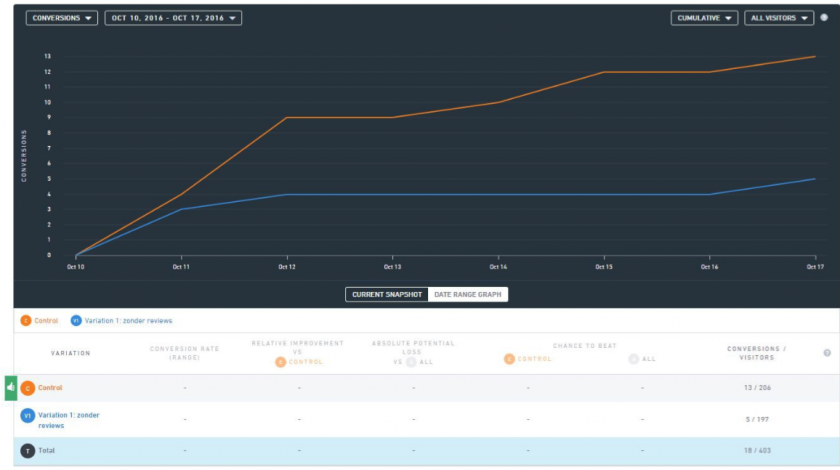 Conclusion
The online reviews on willie.nl have had a huge effect on the behavior of their website visitors. We do realize that the product is new, and it's therefore only logical that we see a big difference between group A and B. But it also confirms the importance of online reviews prior to a product launch. If Willie.nl had not hired Stars and Stories to collect meaningful consumer feedback, their sales figures would have been significantly lower. 245% to be precise.